Wednesday, April 24, 2019
11:00 am - 12:00 pm
St. Andrew's Presbyterian Church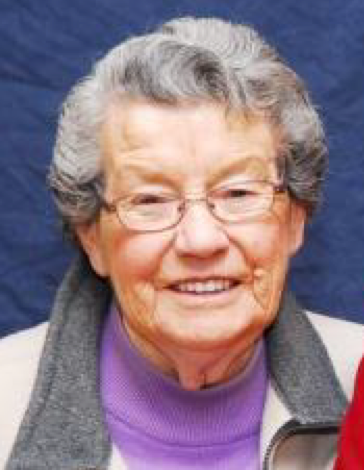 After a short hospital stay, Cherie Balison has gone on to be with God. A memorial will be held at St. Andrew's on Wednesday, April 24 with Pastor Harold Wiest presiding. Please remember Cherie's husband, Dave, and his family in your prayers.
Cherie in the early morning hours of April 10, 2019, at Royal Inland Hospital surrounded by her family. She is survived by her ever-loving husband Dave of 67 years and her son Mark (Debbie) of Kamloops, BC. She leaves behind her seven precious grandchildren – Lea-el Balison (Courtenay, B.C), Christopher (Deanna) Balison (Kamloops, B.C.), Brandy (Shane) Sonnenberg (Kamloops, B.C), Trista Nelson (Nakusp, B.C.), Dustin Balison (Kamloops, B.C.), Dameon Balison (Kamloops, B.C.), Kelly (Ryan) Arsenault (Middletown, Delaware, USA), her twelve great-grandchildren, and her only brother Elvin McDonald (Mission, B.C.). Cherie is predeceased by her parents, Harold and Irene McDonald, her eldest son (Steven Balison) and her only daughter (Jan Balison). Born and growing up in Vancouver, BC, Cherie completed her education and married the love of her life, Dave. Her and Dave soon relocated to Heffley Lake, BC, in support of her husband's family business venture (Balco Sawmill and later Balco Forest Products). Together Cherie and Dave raised their three children in the Kamloops area. Cherie enjoyed travelling with her husband to many different locations around the world. She was an excellent cook and enjoyed baking cookies for her grandchildren. In her pastime she loved to do crosswords, crocheting, and reading. Always pleasant to be around, Cherie is remembered for her kind, unassuming nature. Her kind heart and impeccable refinement will never be forgotten.