Five Solas Dinner & Study
Five Solas Dinner & Study
Friday, September 29, 2017

Important: This event has already occurred.

View Next Date
5:00PM - 8:00PM
1915 Glen Gary Drive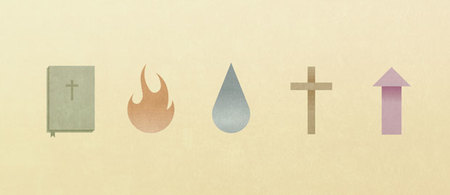 A new Bible Study series will begin this fall focusing on the five mottos or "solas" of the Reformation. This study is part of our celebration of the 500th anniversary of the reformation.
The Reformation had five mottos or "solas" (each Latin "sola" or its variation means "only" or "alone"):
Sola Scriptura ("Scripture alone"): The Bible alone is our highest authority.
Sola Fide ("faith alone"): We are saved through faith alone in Jesus Christ.
Sola Gratia ("grace alone"): We are saved by the grace of God alone.
Solus Christus ("Christ alone"): Jesus Christ alone is our Lord, Savior, and King.
Soli Deo Gloria ("to the glory of God alone"): We live for the glory of God alone.
These "solas" are critical to our understanding of how God works in our lives and in the world. They shook the world during the Reformation, and they will continue to 'reform' our faith and practise.
This study will begin with a shared meal with contributions to be coordinated. Parents are welcome to bring children. Please RSVP with Pastor Steve.
Return to Events
---