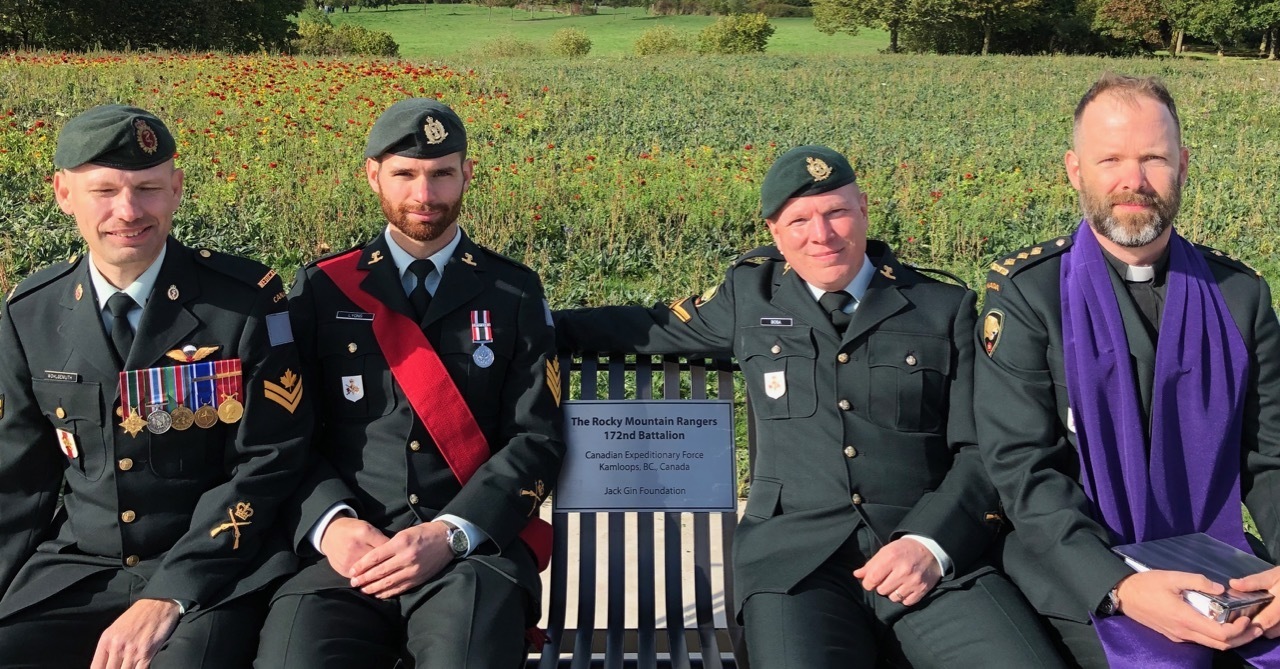 After returning from my battlefield tour of France/Belgium I've been reflecting on the ministry opportunity that the tour has provided. Through my role as a padre with the Rocky Mountain Rangers, I've have the privilege of sharing in the life of the regiment and its association in numerous different ways. Throughout the week I lead a series of prayers and reflections at each military cemetery we visited. But I've also had informal opportunities to talk with members about personal betrayal, about holding vigil for dying loved ones, about the mental/spiritual cost of leadership, among many other topics.
No, I didn't open a confessional (despite jokes from the unit), nor did I lead anyone in the sinner's prayer. I sometimes found myself in uncomfortable situations and uncomfortable conversations. And I sometimes would have preferred to be on my own. But I was able to share in the lives of a diverse group of members and show them a little kindness and compassion and wisdom (from a Christian perspective).
In the Faith Today article "Being There" seminary professor David Guretzki considers chaplaincy as a potential model for how the church might minister to its neighbourhoods in post-Christendom Canada. Chaplaincy, as it is practised in the Canadian Armed Forces focuses on a ministry of presence: walking with people through their everyday lives and being prepared to help/assist/serve whenever it is both needed and welcomed.
This approach may not sound revolutionary, but it offers a distinct alternative to a monastic model that retreats from societal engagement or a cultural warfare model that attempts to institute Christian values through legal or democratic means.
As you follow Jesus, how do you relate to people you regularly encounter? Could God be calling you to be a 'chaplain' and offer a ministry of presence to your friends and family?
1 Comment
---
Comments for this post are now off.