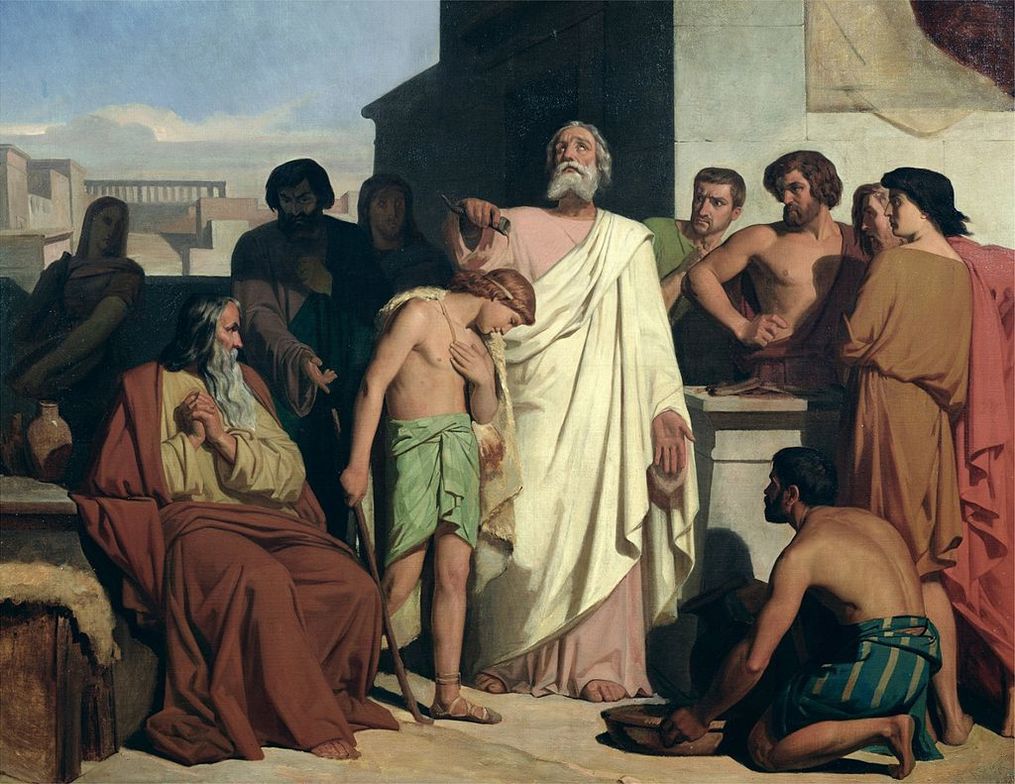 When Paul is preaching at a synagogue in Psidian Antioch he notes that God said this about David: "I have found David son of Jesse, a man after my own heart; he will do everything I want him to do." (Acts 13:22 NIV).
In many ways David is an idea leader. When David petitions King Saul for an opportunity to fight Goliath he reveals a courage that is rooted in faith: "The Lord who rescued me from the paw of the lion and the paw of the bear will rescue me from the hand of this Philistine." (1 Samuel 17:37 NIV). As a poet to whom over half of the Psalms are attribute he reveals an extraordinary dependance on God: "I sought the Lord, and he answered me; he delivered me from all my fears" (Ps 34:4 NIV).
But how are we to reconcile oursevles with David's divided legacy. David is not only remembered for his courage and his prayers. He is remembered for an affair and subsequent cover-up that would make today's hardened media gasp. Not only does he commit adultery with the wife of a loyal officer, he has her husband killed!
The Bible does not santitize David's record. The man who is known for having a heart after God is shown to have made incredible mistakes. What is clear is that even though David is falliable, ultimately his soul leans towards God. When he is confronted with his sin he owns up to it and mourns for it. He pours his heart out to God crying: and "Create in me a pure heart, O God, and renew a steadfast spirit within me." (Psalm 51:10 NIV).
Inasmuch as David disappoints us, he directs us to that Son of David who will follow. But there is much we can still learn from David. Consider these questions taken from David's life:
Are there times in life where we need to take courage knowing that the God who has been with us thus far, will continue to watch over us?
Are there particular challenges in our lives that we need to entrust to God's rescue and deliverance?
Are there sins in our lives that we have yet to own up to, to mourn over, and repent from?
I wonder if having a heart after God, a seemingly unattainable epitaph, could begin just with pausing and asking ourselves some God-directed questions.