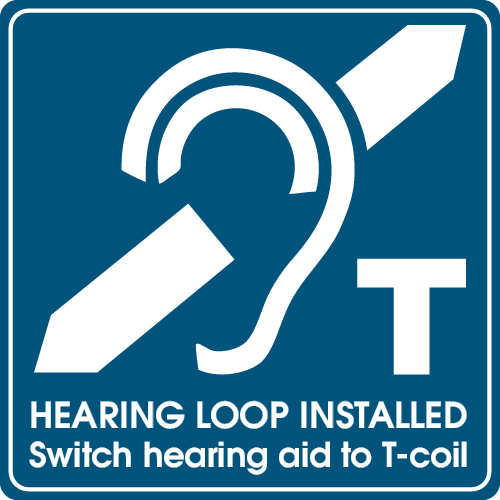 Over a year ago we installed a Hearing Loop System in the church sanctuary. This system helps the hard-of-hearing by broadcasting the church service directly to their hearing aids. A couple weeks ago we discovered that the system was not working properly, called in our vendor, and had the system's amplifier replaced. Now the loop is up and running again (tested and approved by a number of members).
IF you notice that you are having trouble with the loop, PLEASE let us know. Those who don't depend on this system will not notice when it is not working.
To benefit from this system your hearing aids must be equipped with t-coils, and those t-coils must be activated by your audiologist (most new hearing aids have t-coils) and set to filter out sound below 200 Hz.